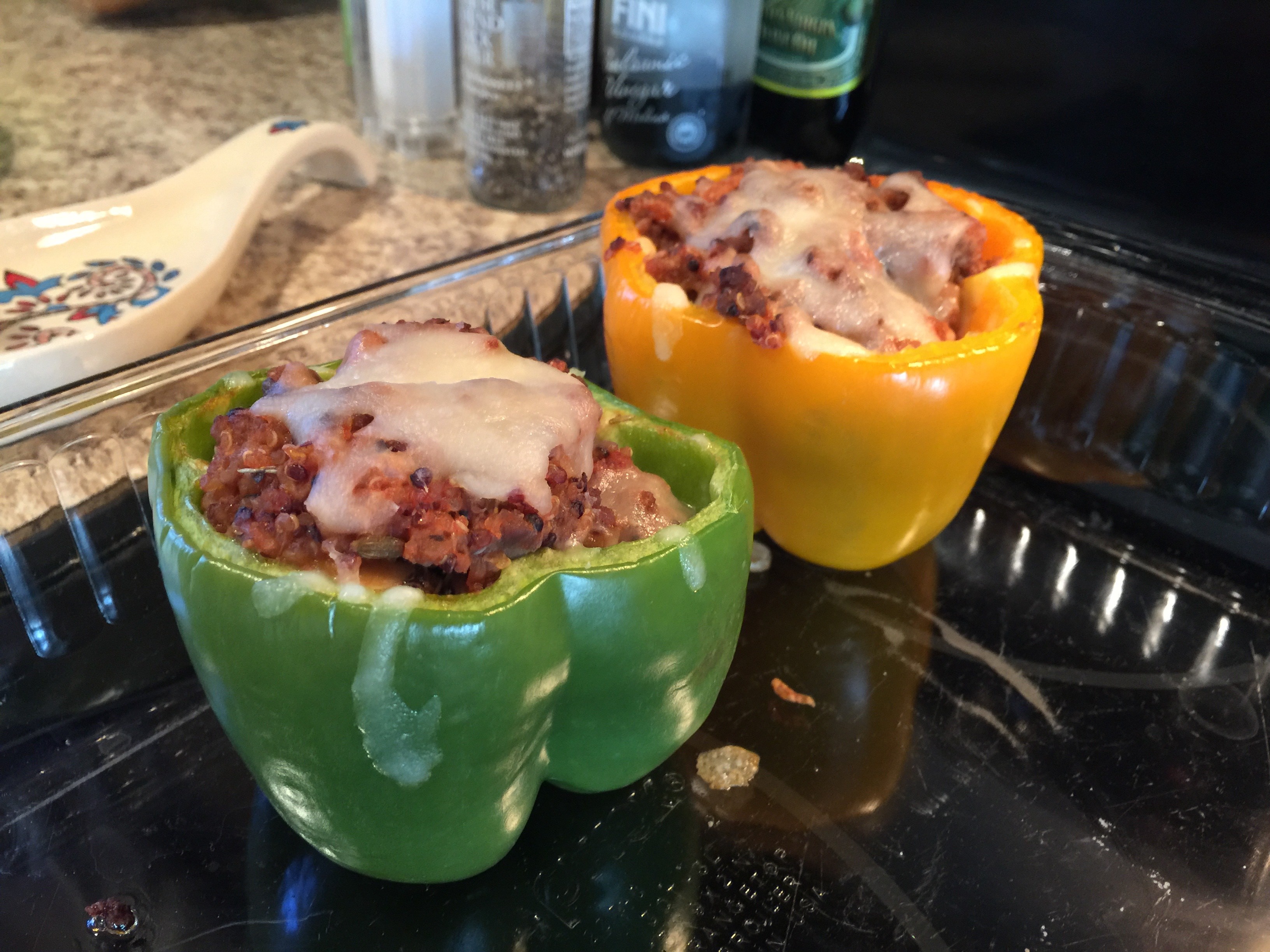 Based upon a recipe from: https://www.bettycrocker.com/recipes/stuffed-peppers/63e29e18-903e-467c-aec5-fba4ce3a138f
This was too good not to post. Courtney is an amazing cook.
Ingredients
6 colorful large bell peppers
1 lb lean ground beef
1 lb ground sweet Italian sausage
1 1/2 cups cooked Trader Joe's organic tri-color quinoa
1/2 cup white onion, chopped
Salt
Pepper
Oregano
Basil
Rosemary
3 cloves of garlic, finely chopped
1 15 oz can of organic tomato sauce
Shredded mozzarella to top
Instructions
Cut stems of bell peppers, clean out, set aside
In large skillet, saute onion, beef, sausage, until meat is brown, adding salt, pepper, oregano, basil, and rosemary, to taste.
When meat is browned, add garlic, quinoa, can of tomato sauce. cook until hot.
Heat oven to 350.
Stuff peppers with beef mixture.
Stand stuffed peppers in rectangular glass baking dish. Cover with foil.
Bake for 10 minutes.
Uncover, bake 15 minutes more.
Top with mozzarrella and cook five more minutes, uncovered.
Serve.