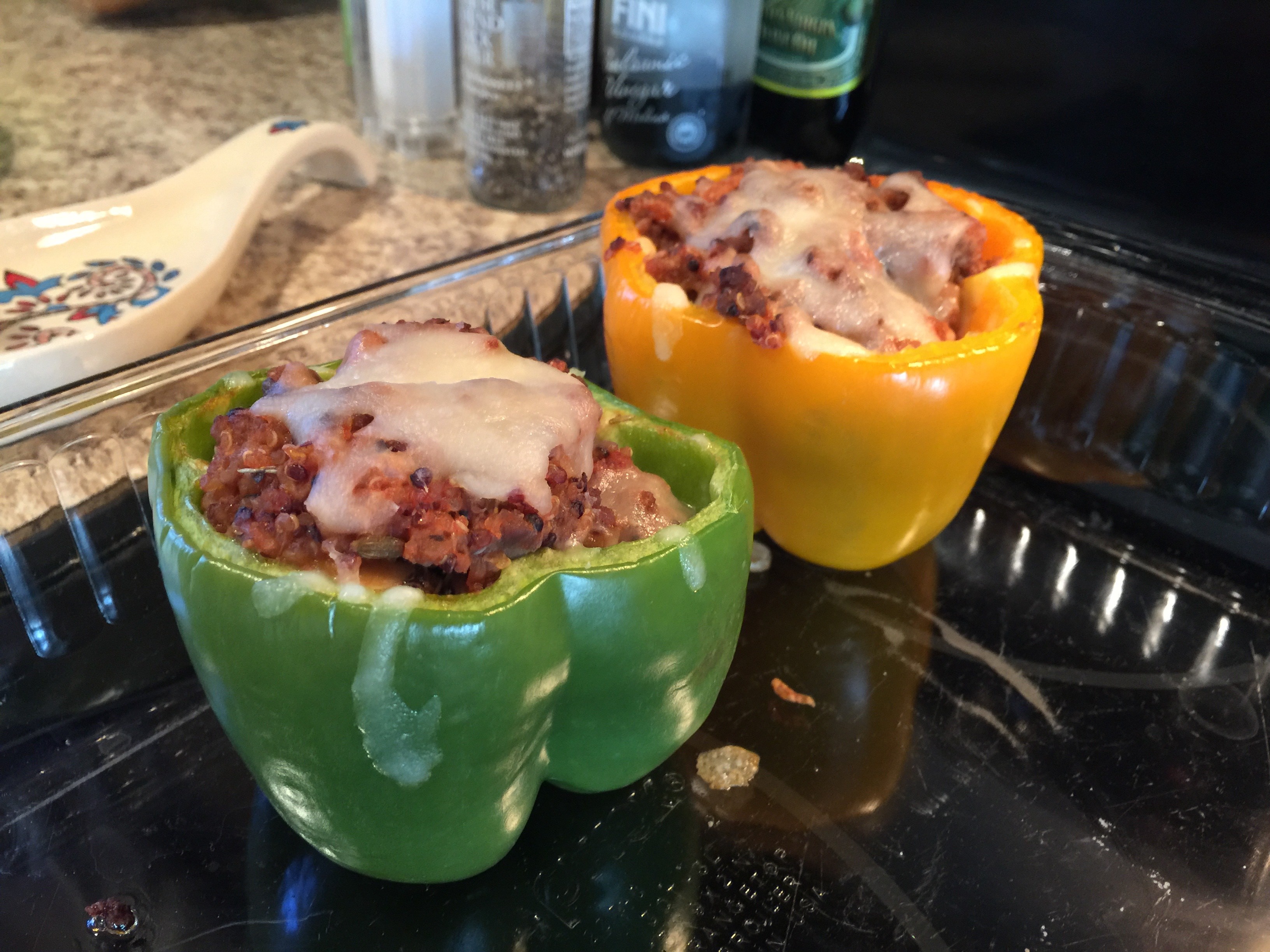 Based upon a recipe from: https://www.bettycrocker.com/recipes/stuffed-peppers/63e29e18-903e-467c-aec5-fba4ce3a138f
This was too good not to post. Courtney is an amazing cook.
12 oz cranberries
Fresh squeezed orange juice from … a large orange
Orange Zest
Lemon Zest
1 can crushed pineapple
3/4 cup sugar, maybe brown sugar if you desire
1 cup of pecans, crushed beforehand
Splash of rum and whiskey (if you don't have Grand Marnier or Brandy, which are preferable)
Pulse in food processor until chopped up into small pieces, but not too fine.
Sprinkle of cinnamon to taste
Springle of ground cloves to taste
Stir it all up together and put in the refrigerator overnight or for a few hours (overnight is better)
Update: here is a quicker, possibly more delicious recipe 
https://davidwesterfield.net/2019/06/easy-delicious-summer-sangria/
—————————————————————–
1 Bottle Llano Sweet Red Table Wine (or comparable)
1/2 Cup Vodka, or more to taste
1 Bottle Pellegrino Sparking Water
1 Large Orange (2 small)
2 Limes
1 Large Lemon (2 small)
1 Green Apple
3/4 Cup Sugar,  add more to taste after putting everything together before chilling.
A large, preferablly glass pitcher for presentation (you eat and drink with your eyes first :] ).